:: Our Commitment to Safety
Our safety program emphasizes our commitment to occupational safety and helps minimize the potential for accidents and losses. Our safety committee raises awareness, provides training, and sets good safety standards for our business and our employees.
:: How's the Weather?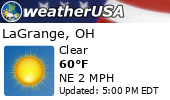 Warm weather is here!

MPW takes precautions to ensure your investment will be protected as much as possible.